Our mission is to help clients maintain financial viability in the present, while taking a proactive approach to achieve future goals. This requires open communication to reach an understanding of our clients' needs through research and sound analysis. Midwest CPA, LLC is dedicated to meeting these goals with high standards of excellence and professionalism. We have been a staple of the area's business community for years, and pride ourselves on the level of esteem we have earned.
Our dedication to hard work has earned the respect of the business and financial community in and around the area. We believe this to be a direct derivative of our talent and responsiveness to our client base. Whether you are a current or prospective client, rest assured that individuals and businesses who choose Midwest CPA, LLC receive competent and timely advice.
William J. Maney, CPA, CGMA (Partner)
Bill Co-founded Midwest CPA and brings his diverse career that spans more than 30 years focusing on operations and financial responsibilities for private and public firms in the financial services and manufacturing industries. His work experience started with one of the big four accounting firms (Ernst & Young) where he had clients in financial services, manufacturing and retail. He moved to an international conglomerate with subsidiaries world-wide. He traveled extensively to Brazil, Mexico and England to establish management reporting and improve operational processes. Bill's career includes several successful turnarounds of unprofitable firms into companies with positive ROIs. His job titles included Director of Operations for a group of privately owned firms, CFO of a NYSE Company; and President of Surety Bond Division for a national Property & Casualty company. He is a member of the American Institute of Certified Public Accountants and the Ohio Society of CPAs.
Jeffrey S. Tate, CPA, CFF (Partner)
Jeff Co-founded Midwest CPA and brings 30 years of experience as an innovative leader in creating and executing strategies that build customer centric competitive advantage. In 2016, he became Certified in Financial Forensics, adding financial forensic and valuation skills to Midwest CPA's value proposition for its clientele. In 2008, he formed a real estate investment and resale company, Re Recycle It LLC ('RRI"). RRI owns and operates 40 rental properties and buys. In 2002, he joined The Churchill Group as the Chief Financial Officer. The Churchill Group is a national life insurance agency, specializing in financed premium life insurance transactions on high net worth individuals for the benefit of nonprofits. Jeff held various offices within Fortune 500 financial services companies for over 18 years. He served as President and CEO of American DataSolutions International, Inc. (ADSI) and spearheaded its entrepreneurial formation inclusive of the design to spin-off the independent subsidiary. ADSI had offices in Bangalore, India and Cincinnati, Ohio. It provided high quality Business Process and IT Outsourcing for the insurance and financial services market, employing over 250 professionals worldwide. Jeff is a member of the American Institute of Certified Public Accountants and the Ohio Society of CPAs.
Ray Lebowski
Ray has over 30 years of experience in accounting and financial reporting, cost accounting, and credit and collections with companies in the manufacturing and media sectors and in public accounting. His former employers include The Drackett Company, Carlisle Corporation, Gannett Satellite Information Network, and Levine & Company. For the last twenty-plus years, his specialty has been small business financial statements, payroll and tax compliance, and financial consulting. Ray is a graduate of Xavier University with a degree in Accounting.
Annie Garcia - Office Manager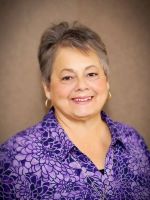 Annie brings organizational support to Midwest CPA, LLC. Her experience comes from over 40 years of data processing and financial reporting with companies large and small. She is a graduate of the University of Cincinnati with an Associates of Arts in Business Administration.
Kevin Armstrong, CPA (Partner)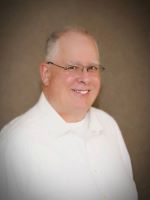 Kevin's strong education and years of experience in various areas of business, accounting and taxation uniquely qualify him to be your effective Certified Public Accountant. Kevin holds a B.B.A. in Accounting from the University of Cincinnati and a MA in Taxation from Capitol University.
After twenty years' experience in public accounting, and 10 years working for the Internal Revenue Service, Mr. Armstrong is uniquely qualified to work with business owners. His experience includes three years in Arthur Andersen's Small Business Group handling start-up ventures and working with companies that produced up to $20MM in sales. Kevin's corporate accounting experience includes serving two years as the Chief Financial Officer for a fast-growing software development firm that made the INC 500.
Kevin is committed to the communities he lives and works in. He is a board member of the Cincinnati Soap Box Derby and helped to bring the Derby back to Cincinnati several years ago. Ever the biking enthusiast, Kevin rides many times each week and is a past president and active member of the Cincinnati Cycle Club.
Nilam Patel, CPA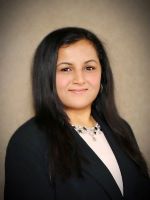 Nilam is a Certified Public Accountant and Certified Quickbooks ProAdvisor. She earned her Bachelor of Business Administration degree with honors from Marshall University. She provides accounting assistance, payroll assistance, and tax preparation. In her spare time, Nilam enjoys shopping and traveling.
Nicole Geers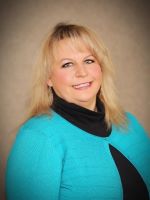 Nicole is from the east side of Cincinnati. She graduated from the College of Mount St. Joseph with a degree in Business and a concentration in Management. She has worked 22 years in customer service and administrative support for large and small companies. She also brings data processing, bookkeeping, client portal support and organizational skills to Midwest CPA LLC. She is a mom to a giant fur baby named Lexi a French Mastiff who she loves to walk. She is a member of the Crossroads Church in Oakley. In her free time Nicole enjoys playing CSL's coed 4's sand volleyball with friends from the end of March to the middle of October, going on house boating trips to Norris Lake, attending and watching miscellaneous sporting events and she really enjoys Sunday family dinners. She also loves traveling, the beach and lots of sunshine too!
Megan Lambacher

I was born and raised in Akron, OH. I attended the University of Cincinnati where I studied Accounting and participated in the Co-op program. I graduated in 2017 with a Bachelor's Degree in Business Administration with a specialty in Accounting. I began my Co-op rotations working for Armstrong & Company and was a part of the merge with Midwest CPA LLC. I was offered a full time position with Midwest CPA LLC upon graduation. I plan to further my education and sit for the CPA exams.
Linda Tate
Linda is responsible for administrative work at Midwest CPA, LLC. Her organizational skills are a result of several years as the front desk coordinator of a major real estate office. She is a graduate of the University of Cincinnati. Her passion is non-fiction reading, watching football and her two pugs. Linda has a son and daughter and is a grandma to two grandsons and one granddaughter.
Linda Brake, CPA (Fredericktown, OH - Office)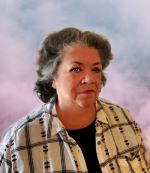 Thomas Mowry, MBA, CPA
Tom graduated from the University of Michigan, receiving a Bachelor's in Economics and then an MBA in Finance and Accounting. As an undergraduate he was active in Interfraternity Council and was one of 25 seniors tapped into Michigamua, the senior men's honorary society. Following ten years at Ernst & Young (audit principal - senior manager), Tom worked at Anthem Blue Cross and Blue Shield, where he was a Vice President and Divisional General Manager responsible for multiple lines of insurance and healthcare payment administration, including Anthem Senior Advantage, Federal Employee Program and Medicare Part A. He then joined a physician practice management company and was in charge of the accounting and tax services that became the foundation for a CPA practice he owned and managed. Tom combined his CPA practice with Midwest in 2019. He has been a member of the board of directors of two companies; other past board memberships include Wyoming School Foundation (treasurer), Llanfair Retirement Community (treasurer), United Way Allocation/Audit Committees, City of Wyoming Income Tax Board of Review, City of Wyoming Board of Building and Zoning Appeals (chairman), Promote Wyoming Committee, Wyoming Golf Club (president), and church deacon, trustee and treasurer. Tom was a Wyoming Citizen of the Year (2007). Professional associations include the American Institute of CPA's, Ohio Society of CPA's and Healthcare Financial Management Association.
William J. Sollmann, JD, MBA, CPA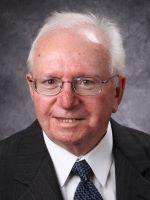 After graduating from Xavier University (Ohio) with a major in Historyand minors in Economics, Classical Languages and Philosophy, Bill pulled a stint in the U.S. Peace Corps, followed by three years in the U.S. Army, the final year as a 1st Lieutenant Mobile Advisory Team (MAT) Leader in the Central Highlands, Vietnam. He then graduated from the University of Virginia School of Law and later obtained a Master of Business Administration majoring in Accounting from Xavier University (Ohio).
Bill is a licensed attorney, CPA and Chartered Global Management Accountant (CGMA). He is a member of the Cincinnati Bar Association, the American Bar Association, the Ohio Society of CPA's and the American Institute of CPA's. He is admitted to practice before the U.S. Tax Court, the U.S. Court of Appeals for the Sixth Circuit, the U.S. District Court for the Southern District of Ohio, and all levels of the state courts of Ohio. Bill has been associated for over 40 years with predecessor firms that have now merged with Midwest CPA, LLC.
Bill and wife, Beverly, live in Cincinnati where they have raised three daughters. Bill is a member of St. William Parish in Price Hill.
Sherry Kuhn - Bookkeeper
Charlie Asher, CPA
Charles is a local fellow, grew up in Madisonville and Oakley, and a proud graduate of Withrow High School. After a stint in the U.S. Navy, he attend The University of Cincinnati, finally getting a B.S in Accounting from U.C. Evening College when he was 29. Since then, he has worked as a staff accountant at several local CPA firms. Controller at a metal fabricator, and has been associated with Tom Mowry since 1999. Charlie is a Certified Public Accountant and a member of the Ohio Society of CPA's.Asher, CPA
Jaspreet Thind
I am an intern at Midwest CPA, LLC. I am glad to have found this opportunity since I get to learn a lot of new things and I get to have hands on with mostly everything in the real world. I strongly believe that I could use this experience to expand my knowledge and background, which will help me grow for future. Also, I am currently a student at University of Cincinnati pursuing a bachelor's degree in Accounting. I am planning to graduate by the end of year 2020 and after my bachelor's degree I want to expand my education by getting a MBA in Accounting as well. I am also planning on getting my CPA certification by year 2022. Other than school and work, I like to hang out with my family and friends during my free time and I am really passionate about traveling.